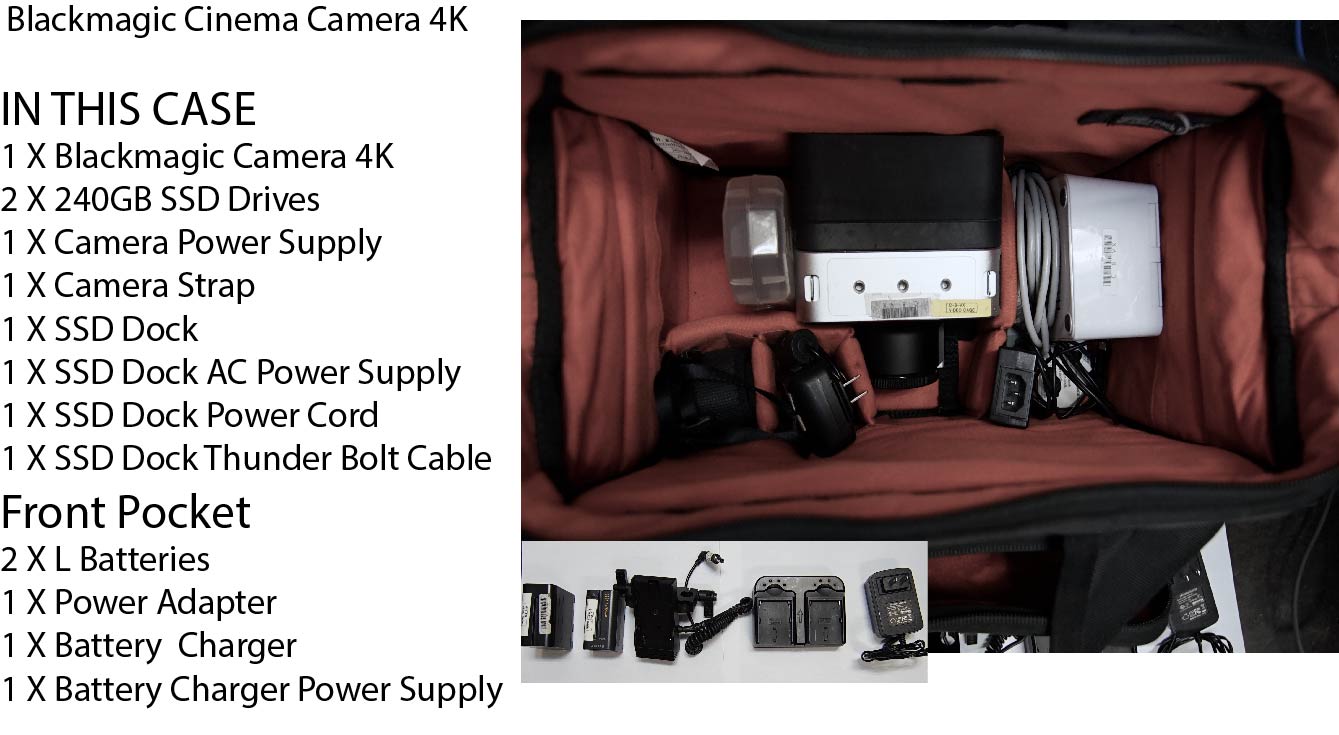 The above picture shows a packed Blackmagic Cinema 4K camera package. In the front pocket you'll find 2 L batteries, battery charger, ac adapter and a power adapter. The power adapter is used in conjunction with the internal battery.

Manufactures manual is attached below.
If you experience any problems with Blackmagic Cinema Camera 4K,please visit the support page for help. You can also report a problem using the request form.